"We are building tomorrow's Global Citizens. Scuba Diving has transferable skills that apply to any aspect of life; communication, trust and teamwork." - Michael Grossman, Founder
Learning to dive at a young age is a powerful step in a child's personal development – it challenges them to get out of their comfort zone, and use teamwork, communication, and trust. Becoming a qualified scuba diver opens up a new world of adventure and opportunity, and it's a valuable lifelong skill. 
And, crucially – it inspires the next generation with a passion to protect and conserve our planet.
Big Ocean Dive offers full-service scuba field trips for schools, adding a new dimension to extra-curricular activities as well as overall learning and play. Our experienced team will meet with school representatives to learn more about the school's values and goals for their students – and create a fully customised field trip that fits the agenda and suits all abilities.
Our team takes care of everything, from customising the entire schedule to suit the school's own agenda, to arranging fun outdoor activities outside the scuba lessons. We keep the kids busy and entertained, so teachers can relax a little and enjoy the field trip for themselves.
Our scuba field trip inspire change that will last a lifetime. Learn more about our services and our team below:

We've been running kid's camps and school field trips for years, and we're very proud of our perfect safety record and hundreds of satisfied little customers. Teaching kids to be safe, competent and curious divers is a personal passion of ours at Big Ocean Dive. We emphasise learning experience and development in a fun and interactive environment, ensuring children are confident and engaged in the process.
Big Ocean Dive is one of the most well-respected scuba operators in the country, with a highly experienced international team of instructors who specialise in running courses & field trips for kids. From fun sessions in the pool to theory lessons in the classroom, our trustworthy team knows exactly what they're doing. We have successfully delivered hundreds of kid's courses and qualified thousands of children.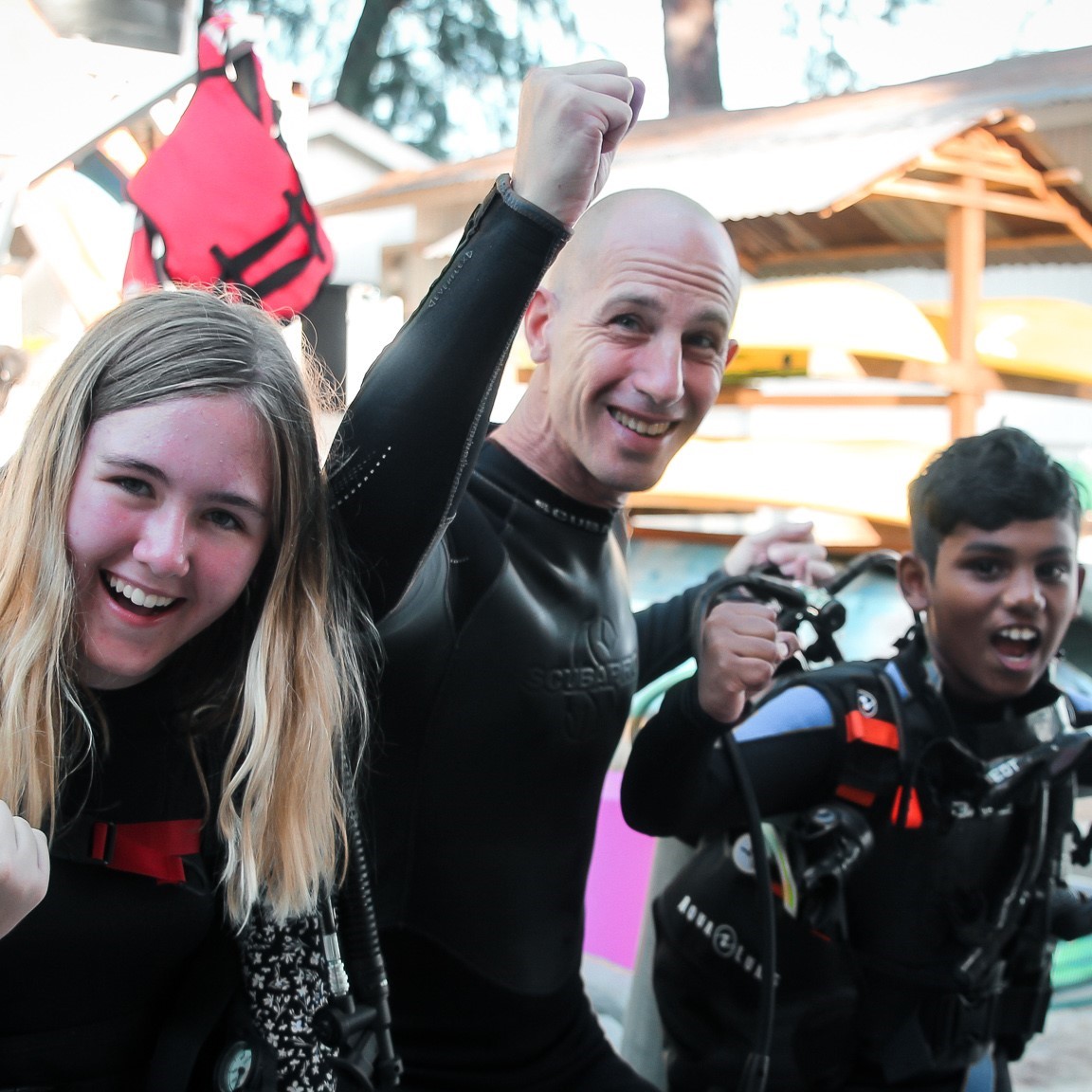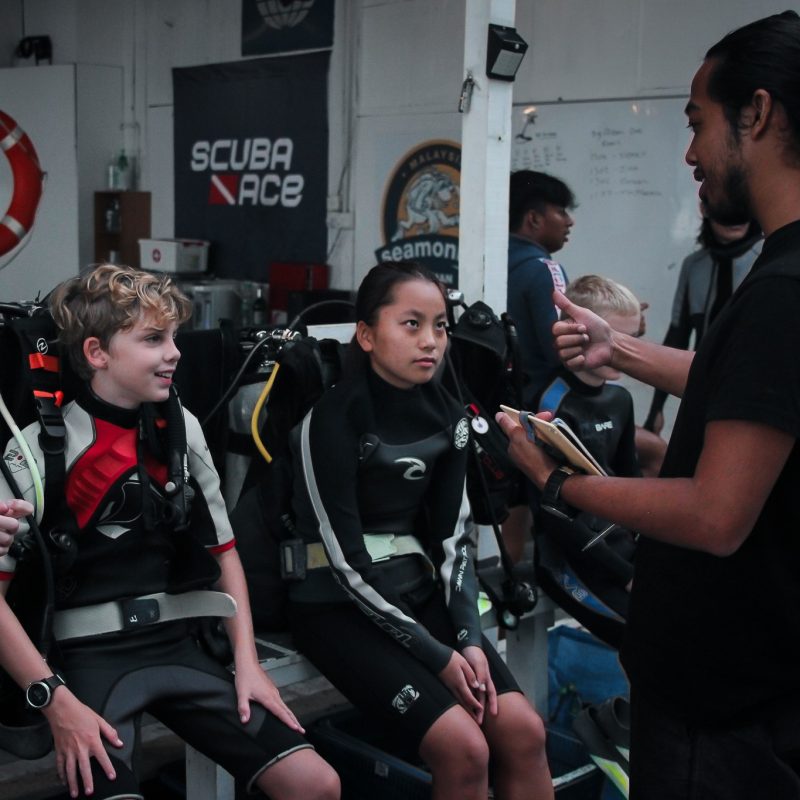 When kids start to learn about marine life, corals, and endangered species, it nurtures a strong bond with nature, and a desire to look after it. As well as the technical skills of scuba diving, our team also promotes values of good environmental stewardship and conservation. A Junior Open Water diver today could be a marine biologist tomorrow!
Big Ocean Dive was born in 2015 as "Scuba Mike's", after our founder Michael Grossman. Mike is a Malaysian-born American with decades of commercial and instructive diving experience across the world. Mike was soon joined by his commercial diving buddy Tim Warburton, our British Director of Training and Co-Owner.
We have an impeccable track record of hosting scuba diving trips to the best dive spots in Southeast Asia and beyond. From weekend excursions to liveaboard trips, we strive for unmatched quality of service to ensure that every dive trip is unforgettable. We have certified thousands of divers from Open Water to more advanced levels, and between our dive shop, expert instructors, and dedicated booking team, are fully equipped to provide excellent end-to-end scuba diving services.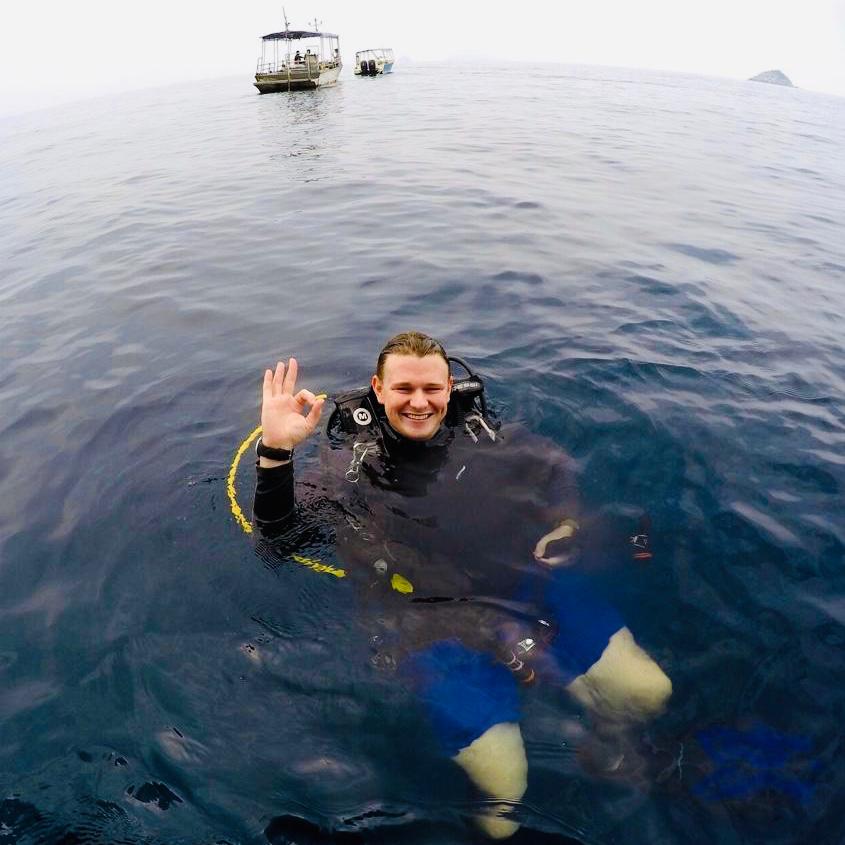 After Mike's first Discovery Dive at the age of 15, he never looked back. After becoming a PADI Instructor, he attended the Commercial Diving Academy in 2012 and went to work in Portland, Oregon, salvaging sunken ships and underwater welding.
Mike moved back to KL in 2015 to open "Scuba Mike's", which became Big Ocean Dive. He is passionate about teaching and developing students into passionate and skilful scuba divers, with an easy-going but effective teaching style.
Director of Training & Co-owner
Tim's passion for diving began in the mid-90's with a PADI Open Water course in the UK – and by 2020, he had logged over 1,500 dives. At first, his favourite dive spots were in the seas and inland waters of the UK. After becoming an instructor in 2005, Tim split his time between the UK and overseas, travelling the world to dive in warmer waters! 
As Director of Training, Tim is dedicated to developing young scuba divers, and ensuring that Big Ocean Dive's excellent record stays that way.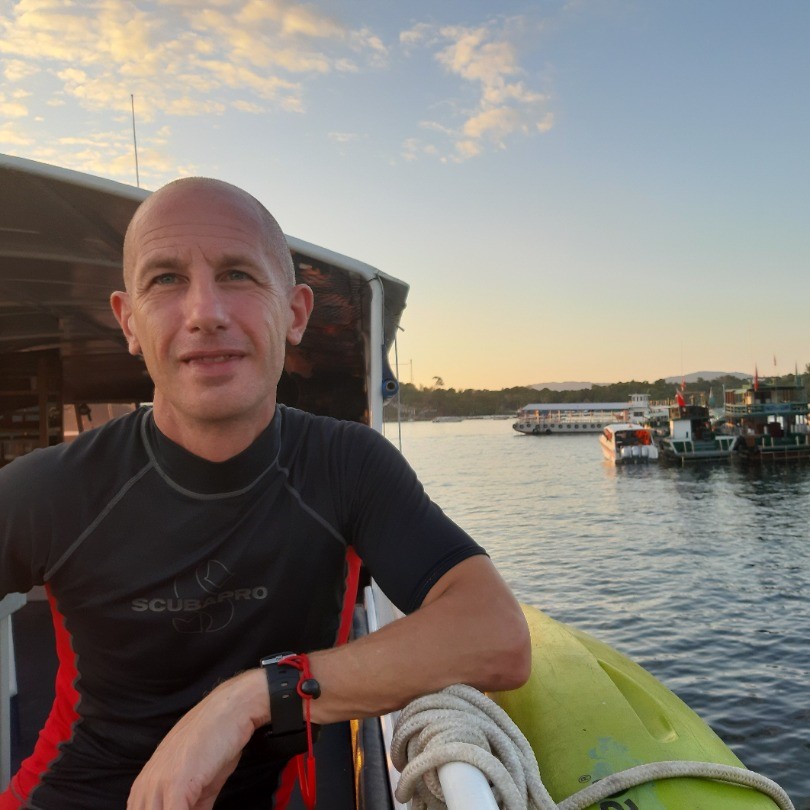 Our dedicated team have successfully run over 300 dive trips and 50 field trips, certifying over 2000 students so far – and we feel like we are just getting started!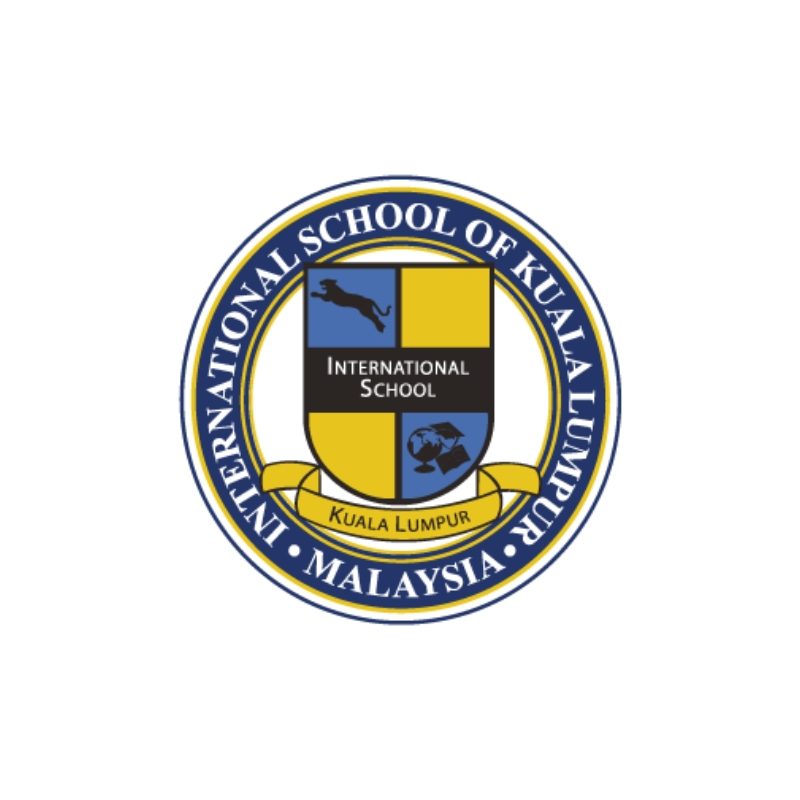 With over seven years of experience running trips and camps for kids in prestigious international schools throughout Klang Valley, we can tailor our courses to cater to the needs of your school!
We will also provide all the necessary resources, from the e-learning materials to the manual booklets, and our highly trained and attentive instructors will be present to guide students throughout the course.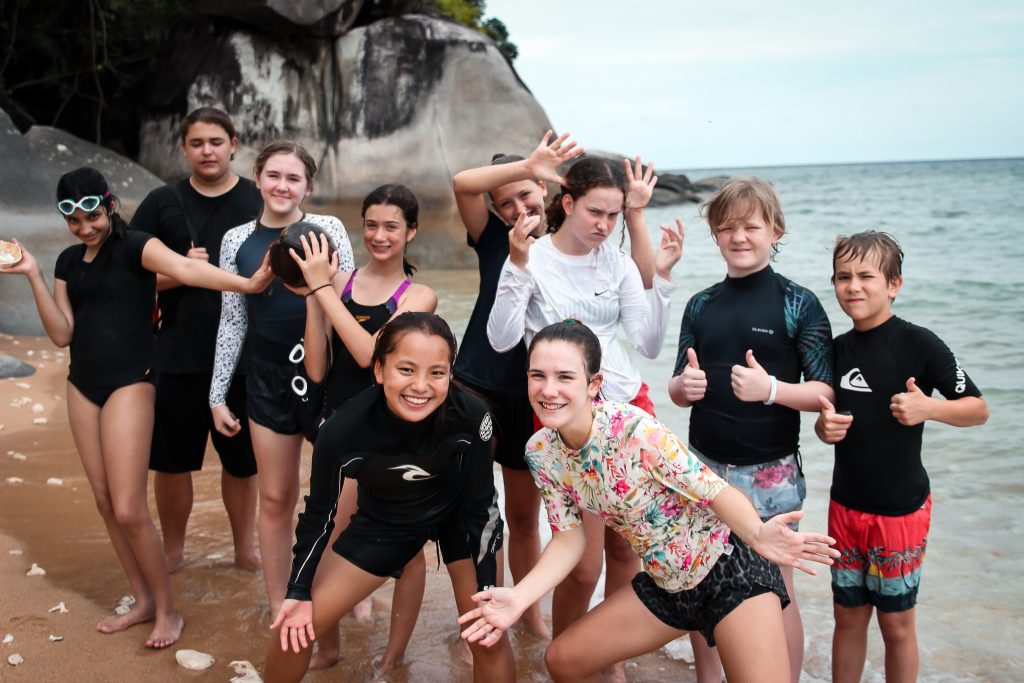 This is an epic 5-day "no phones, no parents" sleep-away camp on Tioman Island packed with non-stop excitement like scuba diving, kayaking, jungle trekking, water sports & games, campfires, and best of all … s'mores 😉
It's crazy good fun and one of the most memorable camp experiences on the planet.
At Big Ocean Dive, our workshops are designed to help students develop their interests and talents outside of the classroom.
We share your belief that holistic education is crucial for children to become well-rounded individuals, especially in today's competitive world. So come join us for our awesome school workshops!

we conduct workshops like Coral Propagation, PADI AWARE, talks on marine life, and more!


Designed for students aged 10-17 years old, our fun yet educational workshops are a key addition to any Extra-curricular Activities (ECA)  program.  We'll get students feeling enthusiastic about learning new skills and uncovering hidden talents that will set them up for a successful future.
We conduct ECA like learning to dive in school pools, learning to swim, Youth Scuba Diving Programs, and many more!
Entertaining Extra-Curriculars
A scuba field trip isn't all about scuba diving. Besides getting under the water, there are many on-land team bonding activities to keep kids busy and entertained on a school trip. We just can't get enough of the great outdoors! These are some of the excursions and activities we offer on our scuba field trip for schools: 
READY TO PLAN YOUR field TRIP?
If you're interested in planning a scuba field trip, or have more questions about the itinerary, we'd love to hear from you. Our specialised school team is ready to get in touch with you – contact us using the form below:

Training and trips to Southeast Asia's most exciting dive destinations
We've successfully trained over 2,000 students in Kuala Lumpur.