We are Big Ocean Dive – a PADI 5 Star Dive Center based in Kuala Lumpur. Our centre was founded in 2015 by Malaysian-born American Michael Grossman, who started diving at the age of 15. He began his career as a commercial diver working in the United States, eventually finding his calling as a dive instructor. In 2017, Michael teamed up with his Brit buddy Tim Warburton, who he met in Portland as commercial divers. This dynamic duo has a passion for diving that keeps them hungry with the goal of turning Big Ocean Dive into the best dive centre in Asia.
We offer scuba diving, freediving, and swimming courses from beginners to instructors and dive trips around Southeast Asia. We pride ourselves on our 100% safety record, personal touch, and on keeping things fresh with new courses and trips. Each year, we certify hundreds of new amazing divers, including families and children. We also take them to some of the coolest and most exciting diving destinations around Asia. From Malaysia to Bali and even the Maldives!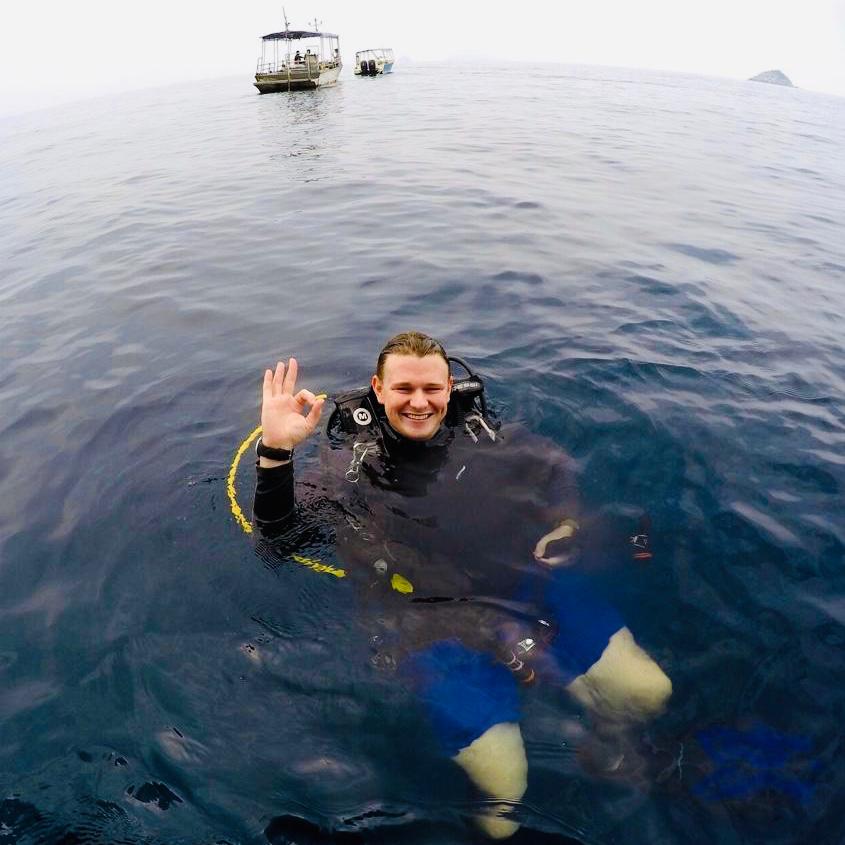 Mike is an American who was born and raised in Kuala Lumpur (KL), Malaysia. After his first Discovery Dive at the age of 15 he was hooked and never looked back, going on to become a PADI Instructor. In 2012, he attended the Commercial Diving Academy and landed his first job in Portland, Oregon – salvaging sunken boats and underwater welding.

In 2015, Mike moved back home to KL to open his dream scuba business "Scuba Mike's Dive Co. & Brand", which is now Big Ocean Dive. His passion is teaching scuba students to become the best divers they can and he's known for his ability to put his students at ease with his friendly and student-centric teaching style.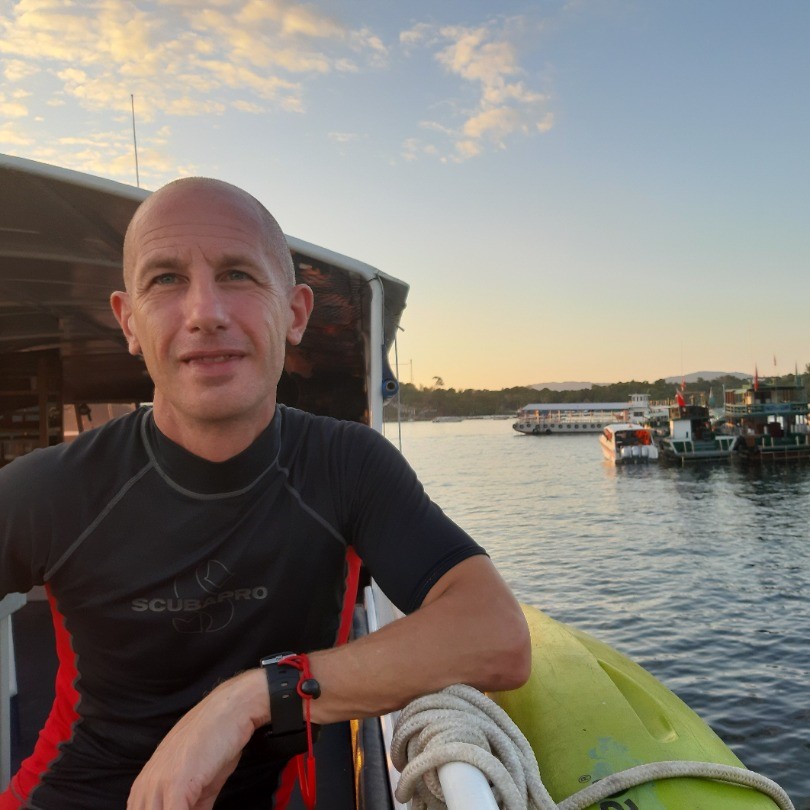 Tim has been passionate about diving since the mid 90's when he took his PADI Open Water course in the UK. His first 200 dives were in the seas and inland waters of the UK. Back then, the seas around Scotland were home to his favourite dive spots.

In 2005 Tim became a PADI Instructor and split his time between working in the UK and overseas. He's an explorer who loves travelling the world to dive! As of 2020, he has logged over 1,500 dives. Tim is a British Citizen, now residing in Kuala Lumpur, Malaysia.

Krist BOD is a dynamic and enthusiastic swim salesperson with a deep passion for swimming and water sports. With a strong background in competitive swimming and extensive knowledge of swim gear, she is committed to providing exceptional customer service and helping individuals find the perfect swimwear and equipment to enhance their aquatic experiences. Krist possesses excellent communication skills, allowing her to understand customers' needs and guide them towards making informed purchasing decisions.


Official WhatsApp number:
☎️ +60 11-3620 4375

Recently moved back on to be with her family in the Philippines, Amanda Florence is a motivated and aspiring swim junior sales executive with a strong interest in the world of swimming and aquatics. Her passion for the sport, coupled with her exceptional communication skills and enthusiasm for customer service, make her a valuable asset in the swim sales industry. Amanda is committed to providing personalized assistance to customers, ensuring they have an enjoyable and fulfilling swimming experience by offering expert advice on swimwear, accessories, and equipment.
We miss you at the office Amanda!
Official WhatsApp number:
☎️ +63 945 482 4700
Mike and Tim met while working together as commercial divers in Portland, Oregon. They were working with the ship salvage experts at Fred Devine Diving & Salvage, typical days includes raising sunken ships, underwater welding and underwater construction. It was fun and challenging work but Mike and Tim are glad to be back in warmer waters!
It was exciting when we opened up our dive shop in 2018, check it out! We threw this party for our customers as a way to thank them for their support over the years.

E-Newsletter Subscription
Subscribe for new destinations, travel tips and special offers.
MQLead - Newsletter Subscription
A-0-12, Plaza Damas 3, 63, Jalan Sri Hartamas 1,
Taman Sri Hartamas, 50480 Kuala Lumpur, Wilayah
Persekutuan Kuala Lumpur